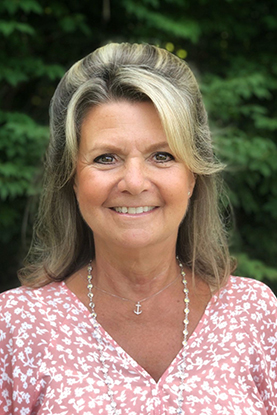 All Seasons Realty Group ...Darcy Reid
Darcy has worked as a full time Realtor, serving both Buyers and Sellers throughout Berkshire County since 2003. Real estate is a relationship based business and Darcy strives to create client relationships built on trust and confidence.

Her ultimate goal: a business built entirely upon referrals from clients who are completely satisfied with the professional and caring service they received. She utilizes her talent for guiding people through unfamiliar and emotional processes, as well as her skill and experience in understanding and explaining contracts, negotiating, working with attorneys, and remaining calm under pressure.

When you want an agent who gives freely of her time, attention and expertise, call Darcy Reid.

When not assisting Buyers and Sellers, Darcy enjoys spending time with her husband, grown children and grandchildren, boating on Pontoosuc Lake, exercise, wine tasting, travel and dinners with close friends and family.

But don't worry – Darcy's phone is always with her and she'll always answer your call.
Office: (413) 464-7701 x107
Cell: (413) 441-4133
We had the privilege of working with Darcy Reid on the sale of two houses. Throughout the whole experience, she was our rock. She answered all our questions and if she couldn't, she found someone that could. Her suggestions on dressing the house were very successful. Both homes we sold within four weeks of signing with Darcy. In addition to her success with selling the homes, (homes we lived in for many years) she was very thoughtful in her handling of a highly emotional experience.
I would recommend Darcy as your first realtor to contact. She won't fail you, I swear!!!
Marianne and Dick P.
Darcy helped me sell my first home and purchase a new home. I used Darcy with the purchase of my first home and didn't think twice of who I was going to use when I wanted to list and purchase a new home. Darcy is professional, prompt, and always available when you need her. She's with you every step of the way and more. I recommend her to everyone I know. I will never use anyone else.
Kortkort42
Darcy helped us purchase our first home. She was there for us every step of the way. She helped us with any questions and concerns that we had. We could contact her anytime. She was GREAT! We could not have had a better realtor!!!!! We would highly recommend her!
Robert and Jari F.
I recently sold a home in Pittsfield and Darcy was my real estate agent. As I was an out of town owner I depended a great deal on her knowledge and expertise. She kept me fully informed throughout the process and assisted me with any and all issues throughout the sale. I could not have made a better choice than Darcy! I would highly recommend her to anyone who is buying or selling a home.
Michael M.
Darcy helped my wife and I buy a property in Pittsfield, MA when we were out of state. She was the best throughout the entire process, helped negotiate the purchase, coordinate with the attorney and mortgage company, and made every aspect of the purchase a breeze. Very prompt communication by phone or email. It was a pleasure working with her, and it was a relief knowing that she was handling everything when we were so far away. I would highly recommend working with Darcy.
Aaronliving
Darcy is truly wonderful. She always makes time for us and will always answer her phone. My husband and I have bought and sold a few houses with Darcy by our side every step of the way. We will always turn to Darcy.
Tammyno5
"Thank you so much for your help these past two months; I wasn't sure how buying a property from a distance would work, but you make it a breeze."

Aason S.
Darcy is wonderful! She promptly returns all messages and we always felt we were the center of attention during meetings. Darcy has many ideas and contacts to help solve the plethora of pesky issues that crop up near closing time. Our home was well staged and advertised online. We thought it was properly priced to sell in the time frame we hoped it would. Misconceptions we had were gently and tactfully corrected. We found here to be experienced, honest and on target advising us and negotiating with the eventual buyer. We are extremely satisfied with our selling experience.
Jnlmaint
If I could give Darcy 10 stars it wouldn't be enough. She was kind, compassionate, tolerant of my fears and concerns and eased me into a process that was unfamiliar and uncomfortable for me. I would recommend her to anyone interested in selling or buying a home. She is a true professional and I can't thank her enough for her help.
mmp2148
Hi Darcy,
I just wanted to speak about te great service you provided us. You kept us updated with all that was going on, we never had to wonder if you were working for us. You provide us with a great experience. Always will recommend you.

Thanks again,
Pate
I met Darcy in 2007 when I was selling a house that I acquired through a death in the family. It was not an easy sale and there were a lot of issues to be ironed out prior to the sale. Through this process Darcy was so kind and was able to walk me through every road block that came up.

A year later I decided to move from the home I was living in and again Darcy spent hours finding me the perfect house. Boy, did we see a lot of houses before after close to a year, she found my perfect house and in 2009 I moved into my home and still just love it.

Whether you are buying or selling (I did both with Darcy) she will be on your side and make the process as easy as it can possibly be.

The best thing to come out of it I now have a new friend and the best realtor you could ask for.

Alice
"Great service! Made moving a lot easier than expected! Thank you Darcy"

M. Vincelette
"We met Darcy back in the 2004 timeframe when we were looking to buy our first home. She has been with us since then and we will never choose another Agent for our real estate transactions. She has proven to be not only professional in every sense of the word but also a friend when the situation mandated the need. Darcy is always available, easy to talk to, a great listener and someone who truly cares. Buying and selling a house is a stressful process, Darcy makes it seem like a piece of cake. She was even there for us when we moved 800 miles away and needed real estate advice…you can't ask for much more than that! Thank you for everything!"

Jason and Lisa Echard
March 2, 2014

An open letter to everyone considering All Seasons Realty for representation:

I have a close friend that has bought and sold many residences and has also developed several commercial properties and subdivisions. This person has used many different agents over the years. When we decided to sell and seek a new home, I went to him for advice immediately. I expected a long explanation of what to look for, questions to ask, personality traits to avoid and personal agendas to glean for. When he opened his mouth, only three syllables quickly came out: Darcy Reid.

Our family is very naïve to the workings of realty dealings, yet we chose to buy and sell properties both on the same day in one of the coldest Januarys in years. Talk about stressful! Darcy Reid was invaluable every step of the way. We found her to be consistently professional and upbeat. She is social media savvy, adapting to what ever medium is in use at the time. In meetings and walk-throughs, I feel we always had Darcy's complete attention, never distracted by phone calls or texts or other diversions. She quickly responds to all inquiries at all hours of the day with either an answer or a time when the answer will arrive.

We were instantly informed of all potential properties that fit our needs as they came to market. We were discouraged from properties that were a poor fit for us for a variety of reasons we hadn't noticed or considered. Darcy gently and tactfully corrected all of our misconceptions. She has a cadre of contacts and trades people she can depend on to help with the myriad of issues, inspections and repairs both big and, more importantly, small, that inevitably crop up.

I feel our home was properly priced and sold in the time that Darcy said it would. It was carefully staged to give an appealing appearance on line and we found looking at many properties there, some agents do far worse. We were never steered toward a specific financial institution, yet at all we considered, officers were recommended to us that Darcy had experience with and this proved priceless when we applied for borrowing. And, frankly, it was fun! I kind of miss looking. We will call Darcy again if we need to sell, but I hope to stay where we are for a long time. I believe my family owns the home we were meant to have.

Christina and John Lyford

All questions or comments can be addressed to: jnlmaint@juno.com
April 14, 2018
Darcy came recommended to me by a friend. She is a true professional who offered knowledgeable and prompt service during a stressful period; always returning my texts, phone calls, and being a supportive listener. A great choice for a real estate agent!
TL
December, 2016

I wanted to take this opportunity to share my sincere thanks in selling my Aunts home. I appreciated your frequent feedback, updated, calls & texts throughout the whole process, that kept me grounded. More that that I appreciated your emotional support and professionalism throughout settling this estate. There was a definite sadness, bittersweet in this closure of our family home but your knowledge and guidance assured me I was never alone in this process. Thank you for all you do. Please feel free to have any potential clients call me for reference and I will gladly refer you to any of my friends or family looking to buy or sell.
Warm regards, MM
April 29, 2016

Darcy, Thank you so much for helping us find such a beautiful home! We could not have done this process without you! We will continue to recommend you as a realtor.
WE LOVE YOU!

R & S
March 9, 2016
I received your note in the mail the other day, and wanted to thank you so much. I as well am appreciative of our new friendship and our professional relationship. You really were a pleasure to work with and you really knew your stuff and made me extremely comfortable and I would recommend you to everyone. I'm really excited to begin to look for more property, when the time is right of course. I've been trying to expand my business portion of my rentals. I invested in a new truck, plow, trailers, equipment, etc to do a lot more on our own while expanding my revenue base. I've since been saving and am really looking forward to calling you to start looking again soon (maybe for a beautiful single family for my self...lol). Again, thanks for everything, hope all is well!
Talk soon, Mike
You are amazing! I'm so happy Lou referred you!
Thank you so very much, A & T
June, 2015
Thank you for all you did to make our 1st home buying experience a smooth one! We valued your quick responses to all our countless emails, texts and phone calls. We couldn't have chosen a better buyers agent! And also consider you our friend, many thanks.
Rebecca & Jason M.
February 7, 2014

I just wanted to speak about the great service you provided us. You kept us updated with all that was going on, we never had to wonder if you were working for us. You provide us with a great experience. Always will recommend you.
Thanks again, Pat
April, 2018
We both felt that you met our expectations wen buying our house. You always answered our texts or call right away and we really appreciated that. If we had a question for the seller you always asked them right away and got back to us ASAP. You worded with our schedule very well and set up appointments to look at houses with ease. You were there for us when things didn't go so well, but also there for us when things went really well! We would recommend you to others. Thank you so much for all of your help!!
Katie
October, 2018
Thanks so much Darcy for everything! I am so grateful for all you did, have a wonderful rest of the year and best luck to you for for the future. Thanks again for selling my houses so much quicker than I thought, you are an amazing lady.
Jason W.
December, 2018
My fiancee and I were looking to find a home for ourselves and 4 children. I was referred to Darcy via a friend who had a great experience with her. I admit buying a house seemed nerve wracking and overwhelming at first. After meeting with Darcy helped us find a house within 2 weeks. She laid out step by step what to do next and made the process systematic and very easy to follow, all the while promptly answering any questions we had and being all around positive. Darcy is truly a godsend and can't thank her enough!!
Brian W. and Amanda T.
December, 2018
Darcy was recommended to us by a coworker. Her expertise and personality made our house buying experience an absolute pleasure. She was extremely responsive and made herself available whenever we showed interest in a property. We were very picky buyers and Darcy never made us feel rushed. She has great contacts for inspections and mortgages and knows the Berkshire area very well. We very highly recommend her to anyone looking to buy/sell.
Dehlia P.
Darcy Reid from All Seasons Realty Group was a life saver during my first home purchase experience. Long story short my home buying process was a real adventure and Darcy was there to guide me every step of the way.She was always quick to responding to me (both phone and e-mail) and most importantly for me, I never felt uncomfortable asking Darcy questions. I couldn't be happier with my real estate agent choice.
Thanks Darcy,
You're a rock star! :)
Mike B.
January, 2019
Darcy sold three of my houses in less than 3 months.
Every house went under contract within 24 hours of listing.
I would highly recommend her for her professionalism, honesty and dedication!
Diana
Darcy was my realtor for both the purchase and sale of my home. Not only did she go above and beyond when searching for my dream home (we must have looked at 10-15 houses), she guided me every step of the way in selling it less than a year later.
My job relocated me and I was so nervous that I would have to leave my new house empty throughout the winter. As soon as I found out I was being relocated Darcy immediately got the house on the market and within no time at all it was sold.
She was attentive to my needs and gave me stats about comparable homes so I could understand where the market was at. If I had a question she was right there to answer it and never made me feel like I was in the process alone. She handled everything from beginning to end which kept me sane as I was living 700 miles away.
This is one of the biggest purchases someone makes in their life and I am extremely grateful to Darcy for the amazing experience I had in both the purchase and sale of my home!
Thank you again, love you!!

Ashlee Z
My husband, Shaun, and I could not be any happier with the experience we had using All Seasons Realty Group. We worked with Darcy Reid on both the sale of our Lanesboro home and the purchase of our new home in Pittsfield, MA. We felt well supported throughout both transactions and Darcy was always easily available to us.

We never felt rushed even though we started looking for our next house over a year before we listed/sold/purchased. Amazingly, our Lanesboro home went under contract in about a week, for asking price, in the middle of winter. It was amazing!

The purchase of our new Pittsfield home turned into a very complicated transaction and she was with us along the way, without fail. She trusted our judgement and was able to see our vision, even when there was quite a bit of risk involved. In the end, it was well worth it. We ended up with a beautiful new home and honestly, a new friend in Darcy.
I was referred to Darcy by a coworker when I decided to purchase a home. Even though she was taking a vacation break when I was ready to start walk-throughs, she made sure to let me know that she would be at my service when she returned to work. In the meantime, her coworkers John and Janet walked me through a few homes that I was interested in. When Darcy returned, we had found the perfect house - and from the moment she walked me through the house, and through to the next two months to the day of closing, she was with me every step of the way. She never once made me feel like I was bothering her, and that's a big one in my book! I would, and will, recommend her to anyone I know who is looking to purchase a new home.

Thanks for everything, Darcy!

Michelle S.
Darcy Reid has not only helped us with the purchase of one but two houses. She also helped us sell another house! We would recommend her to anyone! She is so knowledgeable about her work! She is honest and hard working! If you are looking to sell or buy a house, call Darcy Reid at All Seasons Reality! You won't regret it!

Shelby Stengl
306 South Street - Pittsfield, MA 01201
Serving our clients through all the seasons!
Tel: (413) 464-7701 Fax: (413) 464-7654